Ford Explorer Edit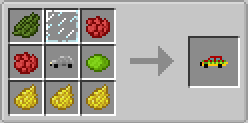 1 Cactus Green
2 Rose Red
3 Dandelion Yellow
1 Lime Dye
1 Glass Pane
Description Edit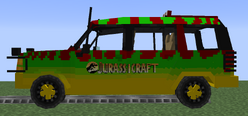 The Ford Explorer is a vehicle that needs to be placed on a Tour Vehicle Track to start moving(Player must be in the vehicle), but also it is possible to move without them
Ford Explorer has been added in JurassiCraft version 2.1.4. Like the Jeep Wrangler, the Ford Explorer leaves tire marks.
Controls:
Edit
W - Moves Forward Edit
S - Moves Backwards Edit
D - Turns Right Edit
A - Turns Left Edit
Community content is available under
CC-BY-SA
unless otherwise noted.